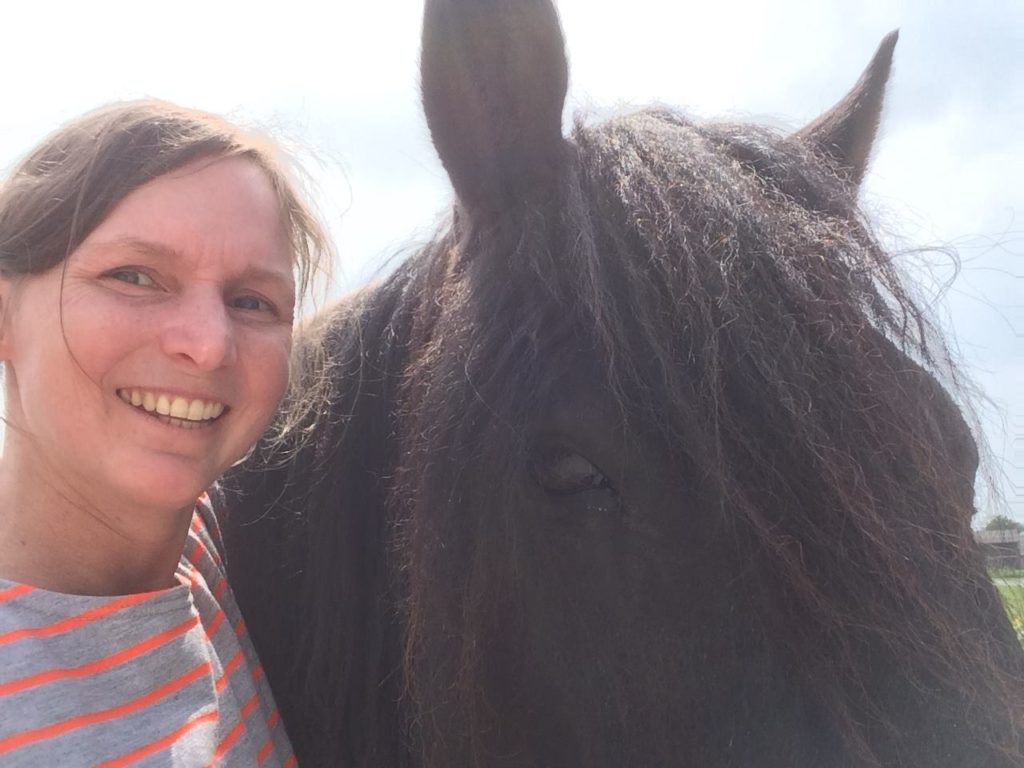 Hi, I am Rosan
Instructor & trainer, in love with horses & self-development, and a cheerful teacher.
I'm here for you! Yes you! To ensure that you, step by step through proven effective exercises, will make your horse even more beautiful, with good muscling, but also pleasant to handle and great to ride! So you create a life with your horse in which you have more fun together than ever before and your horse stays healthy and fit until old age.
Because I believe that if you really are willing to go for it, you and your horse will be capable of so much more than you now think. Maybe your horse feels stiff, he has difficulties making nice round circles in both directions, or he has physical issues. Or you mainly struggle with his behavior and your relationship is not the way you would like it to be. Or things are going quite nicely but you just know that there is more in it – only you are puzzled on how to get that out.
If you dare to work on yourself courageously (because hey, it is usually not the horse that will change first!), if you like to bring all the details into place bit by bit, and enjoy learning new things, then nothing stands in your way of receiving good results.
Are you ready to expand yourself? And to discover and express the hidden talents of your horse?
Then we certainly are a good match!!